A company sets a goal to lead the market and make more money. They work on making a good supply chain strategy that will help them reach these goals. But what does it mean to have a strategy for the supply chain? How to make a good plan for the supply chain?
In this post, we'll talk about that.
But before we do that, make sure you're part of the scmguide telegram channel so you can keep up with the latest blog posts and learn more about supply chain management.
What is a strategy for the supply chain?
A supply chain strategy is a plan for moving and distributing your product until it gets to the customer.
This strategy is all about making your operations run better so you can cut costs. That will help you make more money. And the supply chain strategy always takes into account all the different parts of the supply chain, from where to get the materials to how to make and ship them.
There is no one strategy that all businesses can use. Each organization will have a different strategy that will work best for them. Your supply chain network will become more complicated, especially if your business has fluctuating demand and has gone global. And you will need a stronger supply chain to deal with any problems that might come up.
In short, the type of strategy you need to make will depend on the nature of your business, the industry it's in, and your business goals.
Why do you need a plan for your supply chain?
Customers' needs will be met by a good supply chain strategy. This strategy will be able to give customers more value, make businesses more responsive, help them stick to their financial plans, and build a strong supply chain network.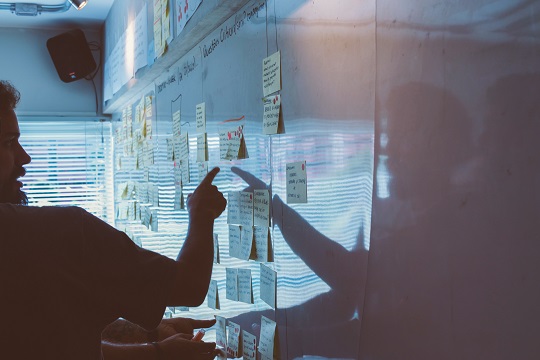 When supply chain management is done well, deliveries are made faster and on time, operations run smoothly, and cash flows faster. One reason we need a supply chain strategy is to help us reach this goal.
A good strategy for managing your supply chain will help your business reduce supply chain risk and be more able to handle problems.
With the right process and method for solving problems, your business will be able to bounce back from problems more quickly so that you can be competitive again soon.
What a supply chain strategy needs to pay attention to
In short, there are two main things you can focus on when making a supply chain strategy.
A supply chain that is focused on efficiency. This plan works if your business has low costs, high profits, or both. You might work in the cement, steel, paper, commodity, or low-cost fashion industries, for example. We could say that these are functional goods that don't need a lot of new ideas and have a stable demand.
Responsive supply chain. Strategies that focus on being responsive work best in fields where there is a lot of uncertainty and where customer and market needs change quickly. In this group are the industries that make innovative products, like smartphones and cars, for example.
You might also like:
Planning for supply chain strategy
There are three steps to strategic planning for the supply chain:
The design stage. In this phase, you need to figure out what your strategic goals are and what key performance indicators (KPIs) you'll use to measure how well you're doing. You also have to figure out who your supplier will be, where your warehouse will be, and what software you will use for your supply chain.
Planning stage. Once you know what your strategic goals are, you need to make a plan for how you'll balance your business's supply and demand. To meet your customer's needs, you have to make sure you have the right item at the right time and place.
Execution stage. After making a plan, the next step is to put the supply chain strategy you've made into action. Your team in charge of managing inventory needs to get to work if you want to meet customer needs without having to keep too much stock.
Getting to know your current supply chain will help you improve your strategic design in a big way. You have to be able to tell what is going well, what is still going wrong, and what can still be made better.
This is important because if one part of the supply chain "breaks down," the whole chain will be affected.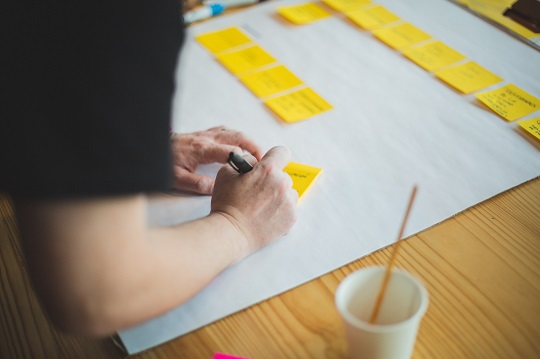 If you want to look at how your supply chain operations are going, it would be better if you could do so in real time. It will be easier for you to look at your current situation and change your sales and operations strategy.
To solve a problem, you need to know where it is. If you already know what's wrong with your supply chain operations, you can find the right solution, such as more accurate forecasting, automating your warehouse, expanding your network of suppliers, or adding technology.
And it's just as important to have a backup plan in case your first plan doesn't work out.
What are the four parts of a supply chain?
A good supply chain is made up of 4 main parts. Let's see.
Integration between departments
Coordination, measurement, and control will work well when all functions look at the same reliable business information from the same point of view. That is, everyone must get their information from the same source and from the same place.
To reach these goals, you can use an integrated solution that gives you data in real time so you can plan for supply disruptions and lower the risk of them happening.
Everyday business
When you have accurate, real-time data, you will be able to control your supply. If you know how to make changes and understand how your product's demand works, things will look much easier for you.
A well-run business will save you money. It will also make it easier for your customers to get what they want. If you need to, you can keep a safety stock to prepare for problems in the supply chain.
You might also like:
Purchase
You need to be able to predict demand well if you don't want to have too much or too little stock.
Using software to predict demand will help you more than using a spreadsheet. With this software, you will be more likely to only keep an inventory of what you need and when you need it.
This kind of software will automatically place reorders, keep track of supplier costs and lead times, and let you know when costs change. And it will happen on its own.
Logistics
Distribution and logistics are hard for a lot of businesses.
You need to keep costs as low as possible and make sure that your people, processes, and supply chain are sustainable.
You have to keep track of customer orders, delivery times, invoices, and the delivery itself.
If you do business with customers who aren't reliable or efficient, you will lose business.
Managing the supply chain
Your plan for the supply chain will be carried out by the SCM function. And that means making sure that suppliers, logistics, warehouses, and orders are all set up to meet customer needs.
Supply chain management that works well will protect the company's reputation, help it reach its goals, and make it more competitive.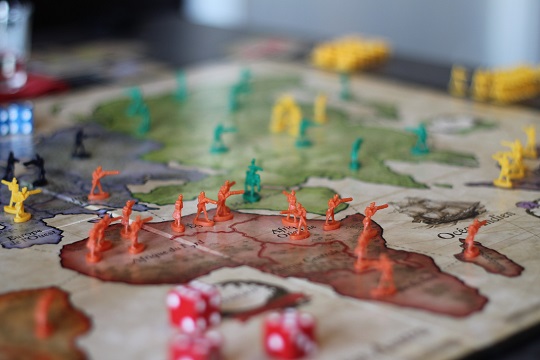 You have to regularly look at how well you are managing your supply chain. Is there anything that doesn't work right, or is everything fine?
For your business to be successful, you need to be able to spot demand and supply trends, such as seasonal changes.
If you know about supply chain trends and the newest technology, you will be able to improve your strategy and manage your inventory much better.
Supporting the supply chain with software
For your supply chain strategy to work, you will need the right tools and technology. It will save you a lot of time and make your business run more smoothly. Also, the risk of a disruption in the supply chain can be kept to a minimum so that it doesn't hurt your profits.
Here are some examples of software you can use:
Warehouse Management System (WMS). This system can help you see more clearly what stock you have in your warehouse. This system can also help you make the way you run your warehouse even easier. And when you connect this WMS to your ERP system, your warehouse will be more flexible, quick to respond, safe, secure, and good at serving customers.
Technology. Some automatic picking software and hardware, like "pick to light" or "voice picking," can speed up the process of picking in your warehouse.
Optimization of stock. Spreadsheets can be replaced by technology that helps you manage your inventory. This system can give you accurate and reliable data so that you can better handle uncertain market demand and supply chain volatility. The risk of running out of stock can also be cut.
Your supply chain strategy can also be helped by AGVs, robots, drones, and AI, among other technologies. But if you want to know if you need these technologies right now, it depends on your situation and goals. You need to make a smart choice, because many companies may not need to invest in these technologies based on their current sales volume.
Conclusion
Having a plan for the supply chain is important. A plan for how you will move and distribute your product until it gets to the customer. With the right strategy, your operations will work better so you can spend less money. That will help you make more money.
The supply chain strategy will usually focus on two main things: efficiency and responsiveness. Which one you choose will depend on how your business works.
When making a supply chain strategy, there are three steps: design, planning, and execution. And a reliable supply chain system will help you a lot if you want to get through these three stages well.
Your business will become more competitive if you have a good plan and carry it out well.
Hope it helps!
If you think this article is helpful, share it with your coworkers so they can get the same benefits. Join the scmguide telegram channel to keep up with the latest blog posts and learn more about supply chain management in general. You can use any of the articles on this blog for any reason, including making money, without having to give credit.