Every person who works as an inventory controller probably wants to make sure that their stock is accurate 100% of the time. In fact, it's not easy to make these things happen. But that doesn't mean that it can't happen. As long as you know how, you can do it.
In this post, we'll talk about that. How do you make sure that your inventory is 100% accurate?
But before we do that, make sure you have also joined the scmguide telegram channel so you can keep up with the latest blog posts and learn more about supply chain management.
7 effective way to make sure all of your inventory is accurate
There are many things you can do to make sure your inventory is always accurate. Let's take each one in turn.
Set out clear SOPs
The first thing you need to do is make a clear standard operating procedure (SOP) for how you will manage your inventory.
The SOP must explain each step that your inventory controller must take, from receiving goods to storing them to sending them out of your storage area.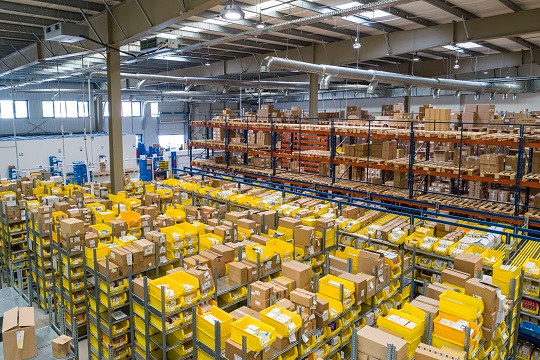 You have to make sure that there are no gaps in any workflows where cheating could happen. And, just as important, you have to make sure that the SOP is followed in a consistent and disciplined way.
Trained labor force
Second, you need inventory staff who are well-trained and can make sure that the inventory in their work areas is accurate.
You must give everyone enough training, but especially people who will be important in your place. Next, give them the job of training other team members in the same way. So, everyone will get the same training and knowledge about how to keep track of inventory well.
You might also like:
With discipline, keep track of daily transactions
The third thing you need to do is be very disciplined about keeping track of your daily inventory transactions.
Don't stop telling everyone on your team how important it is.
If you need to, make a special check sheet to make sure that all transactions that happen on that day close on that day. You can also look at the daily closing article I talked about earlier.
Evaluate and improve
The fourth step is that you shouldn't be satisfied with how accurate your inventory is so far.
You have to keep looking at what you're doing and figuring out what you can do better.
Find the real reason why your inventory accuracy is still low and fix it. Solve the problem. Do training over and over again to keep improving and keeping up the skills of the people on your inventory control team.
Have a reliable system for keeping track of your stock
Having a reliable and qualified inventory control system will be very helpful and even very necessary. It will also have a big effect on how accurate your inventory is. Of course, if it has good physical operations to back it up.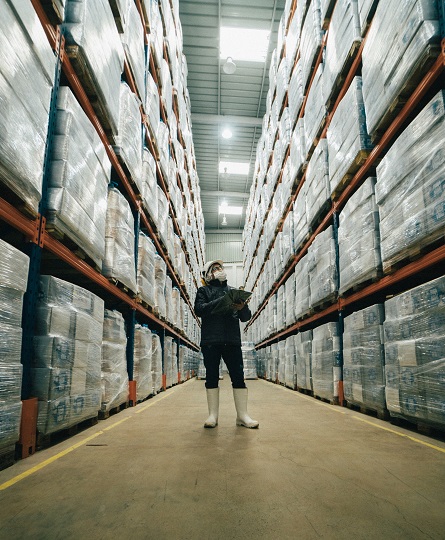 As much as possible, try to avoid entering each inventory transaction by hand.
Find out exactly what you need to know about each material you store and put that information into your inventory control system.
Also, make sure your system has a way to tell you if you made a mistake when entering a transaction. This could be an error message or something else.
The right way to think
The most important thing to keep your inventory accurate is the way your inventory control team thinks.
As long as they don't think it's important to have accurate inventory, you'll never get to 100% accuracy. There will be some differences between what is in the store and what is in the system.
So, make sure you keep at it and don't get bored if you want to change the way your team thinks about this.
You might also like:
Create a way to count inventory that works well and is accurate
One of the things you have to do on a regular basis is physically count the stock you keep.
And this is something you must do right. Don't let you enter wrong information into the system. It will affect a lot of other processes, especially the process of planning when to buy materials or when to make things.
In my last post, I talked about how to do inventory counting correctly.
At first, you can do this inventory counting once a month. And if the accuracy of your inventory has gone up, you can change it to every three months, every semester, or even every year.
Conclusion
Even though it's not easy, it is possible to have a 100% accurate inventory. Getting to this point takes time and consistent work.
To help your inventory control team do their job better, you need to plan, monitor, and be strict with them all the time.
And since accurate inventory is so important, this should be a KPI that shows how well you manage the inventory you keep.
Always keep an eye on, review, and look for ways to improve the accuracy of your inventory so that you can get to 100% accuracy, or at least close to it, in the end.
Hope it helps!
If you think this article is helpful, share it with your coworkers so they can get the same benefits. Join the scmguide telegram channel to make sure you don't miss any new blog posts and to learn more about supply chain management. You can use any of the articles on this blog for any reason, even for profit, without giving credit to the author.