In a supply chain operation, there are always challenges to handle. Even more so as data analysis, technology, and ways of thinking all change in ways that are both good and challenging for everyone. Those who can't get past these challenges should be ready to be taken out of the game.
These different challenges in the supply chain make it hard for supply chain managers to keep their operations running well and efficiently.
They need a strong plan and constant monitoring to make sure that the weakest link in their chain doesn't mess up the whole way things work.
In this post, we'll talk about the challenges that can happen in a supply chain and how to solve them.
But before we go any further, make sure you have joined the scmguide telegram channel so you can stay up to date on the latest blog posts and learn more about supply chain management in general.
The supply chain's five biggest challenges
Let's look at what can make your supply chain operations hard.
Demands for customer service are going up
The customer rules. Do you think so?
A supply chain operation does, however, focus on providing better customer service. In a sense, it is the center of all the things you do.
Customer satisfaction comes from giving customers what they want in the right quantity and at the right time.
But now, customers have more different needs. They want something more personal and unique. Customers no longer want the same products and services, so you can no longer give them all the same ones.
Personalization for each customer has become commonplace these days.
And that will always change how a business makes and sells its products.
Today, a lot of good customer service depends on the information you give them.
Today, it's very important that people can see that information.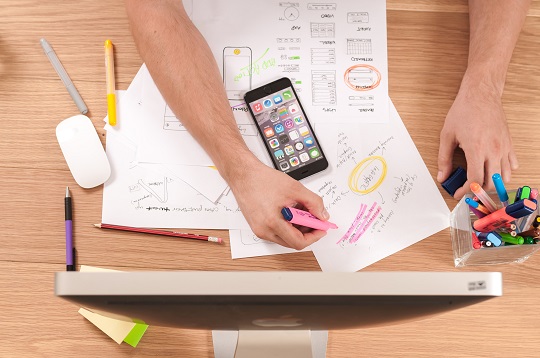 You need to give your customers as much information as you can before they decide you're not giving them what they want and switch to a competitor. And that will cause your business a lot of trouble.
You can offer this service to your customers with the help of technology. If you invest wisely in the right technology, your business will be more likely to get new customers and keep the ones it already has.
You might also like:
Budgeting
Costs of energy and fuel are going up, which makes it hard to make a budget. And it will definitely change how much it costs to get around. The latest technology, rising wages for workers, and rising commodity prices are putting more and more pressure on your operational costs. This is on top of the growing number of global customers.
You must have already felt the effects of the rise in transportation costs, right?
In this case, visibility in the supply chain is once again important. Technology is a big part of the supply chain. If you invest in the right technology, like a Transportation Management System, you will be better able to see which part of your supply chain is the weakest and a waste.
But you have to remember that technology is not the answer to your problems. It can help you solve them, but it is not the answer itself. Technology is just an instrument. The cost control of your business will depend on your business intelligence, not on your data analytics.
Use the information you have to make good decisions about the supply chain. This is important.
To better control costs, you need to plan and act in the right way. You need to keep an eye on your original plan and change it if the problems you're facing right now make it necessary.
Risk management
Big changes in the market, like the introduction of new products, global sourcing, political agendas, and changes in consumer demand, can have a big effect on your business.
To make sure that your supply chain operations are effective and efficient, you need to evaluate them on a regular basis and, if necessary, change how they work.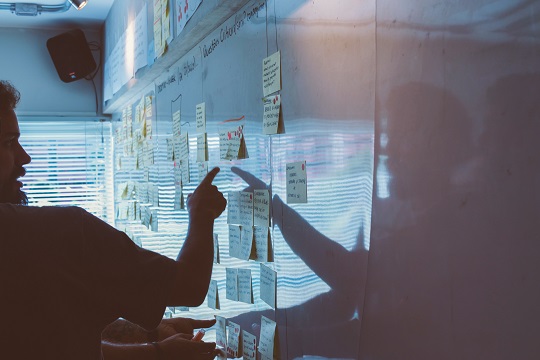 You have to find every risk and figure out how big it is so that you can still control it or, if possible, make it smaller.
By making a risk management plan for how you will deal with supply chain disruptions, you will be able to reduce these risks and be able to get back on your feet faster if they happen.
Manage suppliers and partners
You need to make a deal with your supplier or business partner. Know what the deal is and stick to it. It will help you figure out how well your partnership is doing right now and where it will lead you in the future.
It's important for suppliers and partners to grow. You have to get along well with them so you can work together. And you can only do that if you talk to each other and are honest.
You might also like:
Talent
It can be hard to find the right person for your needs. As a leader in the supply chain, you need to know what skills and responsibilities are needed to run the chain well.
You have to work hard to find or, better yet, make the leaders of the supply chain who will carry on what you have started.
It's hard to find people you can trust. So, they are worth a lot on the market. You can just find people outside of your organization to take your place as supply chain leaders. But it will cost a lot more than if you just promoted people from within the organization.
Conclusion
Supply chain challenges will keep happening, and the trend will get increased.
But that doesn't mean you can't do anything to deal with these challenges. Whether you are able to get through this challenge or not will depend on how well you can change and be open to different ways to solve it.
Making a plan to reduce risks and getting help from people you can trust will really help you deal with supply chain challenges in the future. Make sure you have that, and keep trying to find new leaders within your organization.
Hope it helps!
If you think this article is helpful, share it with your coworkers so they can get the same benefits. Join the scmguide telegram channel to make sure you always see the most recent blog posts. You can use any of the articles on this blog for whatever you want, even for money, without having to give credit.