A business has an ERP system set up. But over the years, they haven't used all of its functions to their fullest potential. They only use the system to keep track of what they buy and sell every day. As a database only.
In fact, a lot of money has been spent to set up the ERP system. Not to mention the costs they have to pay every month for maintenance. That's not a small amount.
They know that they haven't made the most of the ERP system, which is interesting. But why don't they also make changes to the system to make it work better? What kept them working the way they were? What are the challenges of implementing in place an ERP system instead? And why didn't they implement up the ERP system in the best way possible from the beginning?
This time, we'll talk about this. Challenges with implementing ERP systems in place.
But before we talk more about this important topic, make sure you have also joined the scmguide telegram channel to keep up with the latest blog posts and learn more about supply chain management.
6 challenges with implementing an ERP system
In fact, starting from scratch with a new ERP system is much easier and less complicated than replacing an old system. But you still need to know what you shouldn't do to get the most out of it.
Implementing an ERP system is a very long process. To do that, you need a lot of energy, time, and other resources. You will also need to carefully plan and run the project so that it stays on time and stays within the budget.
What you need to know is that implementing in place an ERP system will affect many different parts of your business. In fact, we can say that all of the company's functions will be changed. So, you should expect some problems or conflicts when you start implementing it into place. And that is your challenge. But if you think about the benefits you can get from implementing the ERP system, these challenges shouldn't stop you.
So, what are the challenges with implementing an ERP system in place?
Let's look at each one.
Integration of processes
As I said above, implementing in place an ERP system will affect every part of your business.
So, the first and biggest challenge is figuring out how to put all of these functions into one system. You have to look at all the processes and systems to see which ones will be helped by this ERP system and which ones will slow down the system's workflow and need to be thrown out.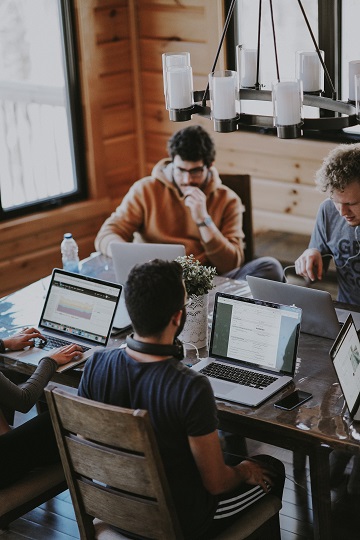 And putting all of these functions into one ERP system means that you will have to make many trade-offs between them. This one is usually very hard to pull off, since each function has its own way of doing things.
In fact, if you look at the big picture, organizations waste a lot of time just collecting data from different spreadsheets and manually processing it so that it can be used to make decisions about the supply chain. If the data is already integrated in the same ERP system, then all functions within the organization can use the same data from the same source.
As a supply chain manager, it is your job to make sure that every part of your organization has this kind of knowledge.
You might also like:
Inflexible ERP system
The second problem is if the ERP system you want to use can't be changed easily. So, the business will have to change a lot about how it works. This means that you have to change the way you do business and retrain your employees to make it work.
Not to mention if the related parts of the organization don't want to change how things are done. This will be a pretty tough challenge for you. To get over it will take more time and work.
But you can reduce or even get rid of these challenges if you choose a flexible ERP system that can connect different related functions without having to make too many changes.
Not wanting to change
Aside from the many benefits that come with an ERP system, not everyone likes change, right?
And that's the next challenge of implementing in place your ERP system.
From within your organization, there may be reluctance and opposition. Even from members of your own team.
It is very important to help them understand what benefits they can get from implementing in place an ERP system. And you must do that.
You have to show them how the ERP system will make their daily tasks easier and more integrated.
Judging suppliers wrongly
When you put in place an ERP system, many vendors will implement out to you. They'll try to get you to buy their product. They will send out a marketing team that speaks well and looks so good.
If you are hooked and don't choose a vendor carefully, you may find out after implementing in system the ERP system that it doesn't do as much as you thought it would. And it will mess up the way your business works.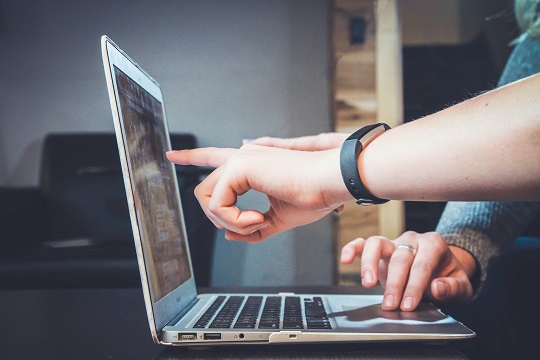 You should carefully look at each vendor. Look into each vendor and, if possible, ask for a demo. It may sound hard and take a lot of time, but you have to do it if you don't want to regret it in the end.
Maintenance cost
After you pay the installation fee for your ERP system, you still have to pay for other things. You still have to pay regularly for the system to be taken care of. And this should also be something you think about.
You should also think about how long the ERP system will be supported by the company that made it or the company that sold it. Make sure you have enough help for the next few years to keep things running smoothly.
You might also like:
ERP systems' important functions are ignored
Putting in place an ERP system can be very expensive for a company. Not all companies know what functions the system can do, which is a shame. And this could be another reason why the company I talked about earlier couldn't get the most out of its ERP system.
When this happens, you miss out on a great chance to make processes work automatically, faster, and better. Not to mention that the ERP system can also meet the needs of different types of organizations.
Conclusion
Implementing an ERP system is almost always difficult. It's very challenging.
As a person who makes decisions, you must know how to deal with these challenges.
Start by making sure everyone in your organization has the right information.
Pick the right vendor to make your project happen. Ask them to talk in depth about what your organization needs and how implementing in place an ERP system can help you meet those needs.
When you use an ERP system to its fullest, one of the benefits you'll get is operations that are easier to understand and more open. And in the end, it will save you a lot of money on costs that aren't necessary, so the money you spent at the beginning will pay off.
Hope it helps!
If you think this article is helpful, share it with your other coworkers and join the scmguide telegram channel, where I share many more tips about supply chain management. You can use any of the articles on this blog for whatever you want, even for profit, without having to give credit.