People who work in supply chain management have to deal with problems all the time. Either a brand-new problem or an old one that keeps coming back.
We can often find out about problems in the field (where the work is done) from the data you take every day. These numbers can show that there is a problem in the field.
But you should know that data alone will never be enough to solve a problem, especially if it's a big one with many parts. You won't be able to understand the problem well enough from the data alone.
Why?
Because in reality, there are some things that can't be shown through data. That's why you need to go to the field to figure out the best way to solve the problem you're having.
What do we gain by going straight to the field when there is a problem?
In this post, we'll talk about that.
But before we do that, make sure you have also joined the scmguide telegram channel so you can keep up with the latest blog posts and other supply chain management tips.
5 reasons why it is important to check directly in the field
Let's look at some of the reasons why you should check directly in the field often, whether there is a problem or not.
Can see what's happening as it's happening
This is the first thing you can get out of it. You've seen for yourself what happens on the field. What is going well and what are the most common problems?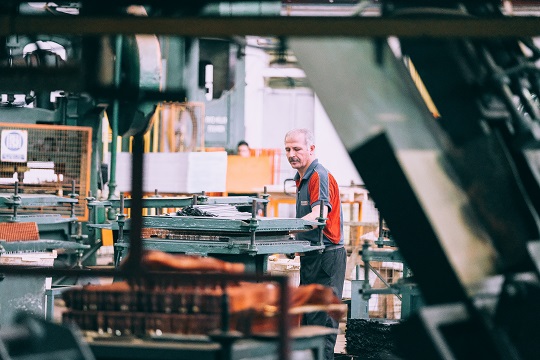 Not only on paper, but also in real life, these problems happen. Because of this, you need to be where the problem is. So, it will be easier for you to figure out what's really going wrong when problems happen with how your team works.
You might also like:
Can feel what's going on
By being out in the field, you can not only see how your business works, but you can also tell if the current procedures make things easier or harder for your team.
By putting yourself in the shoes of your operations team, you can better understand how important what you've done for them has been. You can see what will happen when you make changes in the field.
Can talk directly with people who are running things
If you don't know the people on your team, you can't make the most of what they can do.
When you go straight to the field, you can get to know each person better and find out what their strengths and weaknesses are.
So, you'll have a better idea of what tasks each person can and cannot do. You will also know where your team skill level is now and what skills you still need to work on.
Can get ideas for making things better straight from your team
Most of the time, the people on your team who run operations directly have a lot of ideas. They know exactly what problems they're going to face and how to deal with them. They just don't always know who to talk to about their ideas to get help making them happen.
Now it's up to you to pick up on those ideas. You can decide which ones can be done and make a list of how important they are.
Can see what the data misses
You can see what the data doesn't show by going out to the field and looking at it for yourself.
For example, the relationships between departments that work together. How good or bad? How helpful are the relationships between departments in the field? You can't just look at numbers on paper and figure out things like that. You have to dive in and try these things for yourself.
Conclusion
You can't just depend on data and numbers on paper in the supply chain. You should also make "routine" trips to the field where your supply chain operations are run.
This is a big deal.
And I put "routine" in quotes because what I mean by "routine" here is not something that is always on a schedule. You can't always go on field trips at the same day and time. You won't be able to do things "on the fly" anymore. Which means, in the end, that you can't get a true picture of what's going on.
Visit the field at random, both in terms of time and day. Just make sure to do it over and over again.
Plan what you want to get out of the trip so you don't waste time just wandering around. So, this field trip will give you the most useful information.
Hope it helps!You should also tell your other coworkers about this article so that they can get the same benefits as you. Join the scmguide telegram channel to get the latest information about this blog and other supply chain management tips. All of the articles on this blog can be used for any reason, even for profit, without having to give credit.